Customer Reviews
I recommend this product
Absolutely beautiful. Good quality. Wanted a pendant to represent my love of yoga and chakras and searched for hours on the internet, but everything else seemed cheaply made or unattractive. This was a great find. I've considered purchasing a second in case anything ever happens to the first. I will wear this forever.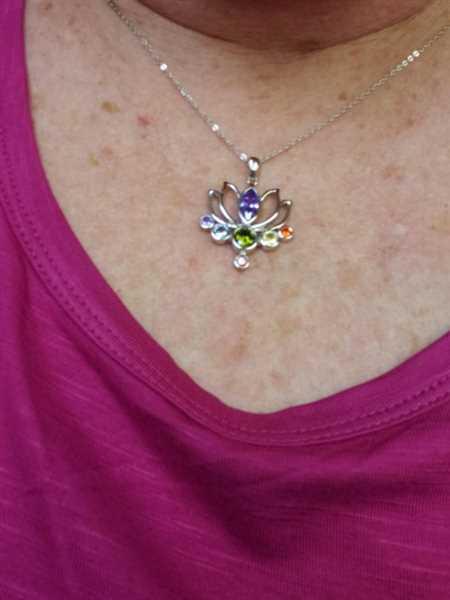 I recommend this product
Perfect.Beautiful, feminine, sparkly, and perfect for casual or work attire! Works with many outfits and it's large but not ostentatious.
I recommend this product
Looks just like the picture ! Haven't had any discoloring yet; I've been wearing it nonstop for a week. Definitely recommend!